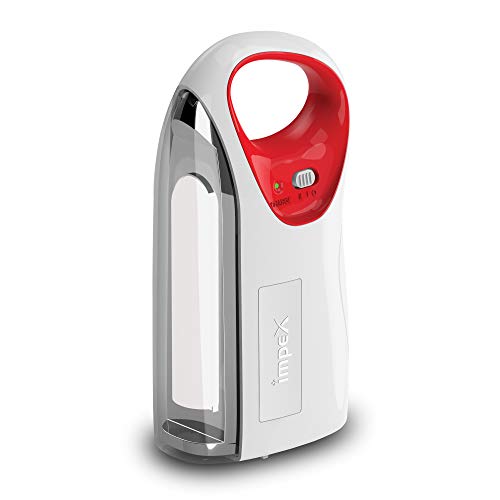 Impex Plastic LED Lantern Emergency Light, White
Sold out
Original price
Rs. 1,950.00
Original price
Rs. 1,950.00
-
Original price
Rs. 1,950.00
Original price
Rs. 1,950.00
Current price
Rs. 1,469.00
Rs. 1,469.00
-
Rs. 1,469.00
Current price
Rs. 1,469.00
Brand: Impex
Color: White
Features:

1 Year Warranty
.

Red LED for Charging Indication,Milky Shade Covering,3 Hours Backup In Full Brightness on Full Charge,6 Hours Backup with Normal Brightness and Durable Switch and Extra long life battery
.

Home is not an important thing, if s everything, Because every moment at home is precious, offers a broad range of household appliances, which comes with the modern technology and elegant designs, We are focusing to provide sleek products that combines innovative technology and the Ultra modem energy efficient formula.Because every home is the place of happiness, we love to make them
.

Emergency Lights with LED technology is a great innovation of Engineering, it comes with the most advanced focus system gives sharpest focused long distance light. This stylish and elegant LED torch can be used for professional needs as well as personal needs. IL-676 is highly power efficient product because of technology and topflight quality. The Lanterns are durable, light-weight and offers maximum light transmission
.

18 Pcs Super Bright Smd LED ,Long Life Lithium Ion Battery 3.7 v 2000mAh,Strong and Unbreakable Front Cover and Overcharge and over Discharge Protection
.
model number: IL 676 Neon
Part Number: 89060621
EAN: 8906062165713
Package Dimensions: 10.9 x 6.3 x 3.9 inches